Ujima Radio is Media Partner for Bristol Young Student of the Year Awards on March 26th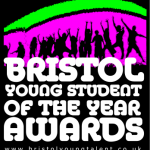 The Bristol Young Student of the Year Awards is a new competition for post-16 students attending state schools, colleges and academies in the Bristol region.
The aim of these awards is to develop these skills in young people. They will gain real business experience supported by mentors. It is being organised by business professionals and supported by business sponsors and supporters from across the city.Teams are working with Bristol-based agency Calvium, which has recently launched a web-based platform to develop iPhone apps. The winners will be announced at a high-profile awards ceremony on March 26 which is being hosted by The Mall at Cribbs Causeway in the Bristol Fashion Week pavilion. Show your support to Bristol's Young Students at the highlight event of the year for local businesses and the region's schools.
Ujima are proud to be a media partner for this event that celebrates young talent in Bristol.
For your free ticket click here